About
Diamond Creek Chiropractic clinic offers wholistic, gentle chiropractic treatment for all ages.
We specialize in using the Activator Methods Chiropractic Technique.
This technique uses low force, gentle, safe adjusting instruments (no "cracking' of your spine) plus state of the art treatment tables that go from vertical to horizontal all without you having to climb up on a treatment table. You even remain fully clothed throughout the assessment and adjustment.
Our mission is to improve your quality of life by maximizing spinal function, reducing pain and increasing your joy of movement.
We are accredited by AHPRA and the Chiropractic Association of Australia.
We accept all major health funds, Worksafe, TAC, DVA, Medicare EPC and have HICAPS/Eftpos services available.
Our Team:
Dr Kevin Turley. B.App Sc.( Chiro) B.Soc. Sc. (Psych)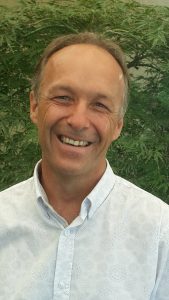 Kevin graduated from RMIT Chiropractic College Bundoora in 1991 and was invited by his former college lecturer to join DC Chiropractic.
He took over the clinic in 1994 and has lived and practiced in the Diamond Creek area for over 25 years now.
With a genuine concern for patients achieving the best quality of life they can through Chiropractic care Kevin has been certified as an Instructor and Technique examiner for Activator Methods in Australia since 1995.
He is also a part time lecturer in this technique at RMIT Bundoora.
An ex Kiwi (and keen All Blacks rugby supporter) Kevin has a degree in Psychology and Physiology from the University of Waikato in Hamilton New Zealand.
Kevin has enjoyed caring for generations of families in his practice and is passionate about restoring and maintaining your health and wellbeing.
He is a keen cyclist, racer and collector of vintage slot cars and a member of the local Chocolate Lilies choir.
Clinic Receptionists:
Denise is a Nillumbik local and has worked with Kevin for close to 20 years.
She is very friendly, caring and professional and will make you feel welcome at DC Chiropractic.
As her and her family has been Chiropractic patients for all that time, she understands the benefits of a healthy, fully functioning nervous system and maintaining good health.
She also understands we all have busy lives and will do her best to cater your appointment times and any changes to suit your work and family schedules.